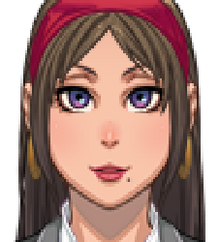 Mom is an unnamed character in Creepypasta Land that is the mother of The Protagonist.
She oddly seems to insist that The Protagonist sleeps in her bed at night. She even treats not letting him/her sleep there at night as a punishment, after being out in the rain.
She has a job that she goes to on some days. It is unknown what that job is.
Christopher and the SCP Agents apparently tell her to sleep at her mother's house on day 5. In a strangely cruel move, she leaves her son/daughter behind.
Ad blocker interference detected!
Wikia is a free-to-use site that makes money from advertising. We have a modified experience for viewers using ad blockers

Wikia is not accessible if you've made further modifications. Remove the custom ad blocker rule(s) and the page will load as expected.